What is the Blueprint for Maryland's Future?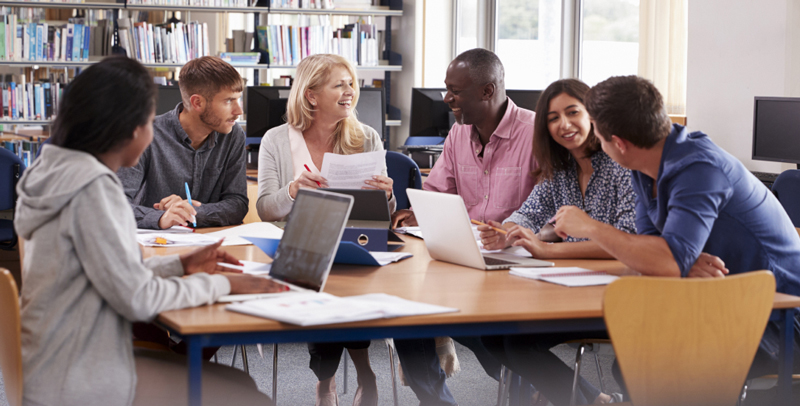 Promise and opportunity for every Maryland child.
The Blueprint for Maryland's Future is a landmark legislation passed in 2021, which includes comprehensive changes to nearly every aspect of Maryland's public education system. Increasing annual education funding by over $3.8 billion over the next 10 years, the Blueprint will enrich student experiences, accelerate improvements to student outcomes, and improve the quality of education in Maryland.
Delivering opportunity and promise of a better future to every Maryland child, the Blueprint for Maryland's Future will transform the State's prekindergarten through post-secondary systems with extensive policy changes and an unprecedented investment of State and local resources.
Prioritizing equity, the Blueprint prescribes new programs and innovative approaches to catalyze a world-renowned education system that aims to eradicate achievement gaps and ensures opportunity for every student, regardless of family income, race, ethnicity, or ability.
The Blueprint is a product of the recommendations made by the Commission on Innovation and Excellence in Education, more commonly known as the Kirwan Commission, which met over the course of three years (2017-2019). The commission was comprised of a cross-section of stakeholders including education advocates, teachers, legislators, and experts to address education funding and needed approaches to better prepare students for success in the modern workforce. In doing so, the Blueprint's future focus directly benefits students and educators, lifts historically underserved communities, prepares the workforce of tomorrow through college and career readiness, and enhances the State's economic competitiveness. The Blueprint also establishes the new Accountability and Implementation Board (AIB) solely dedicated to ensuring the successful implementation of the Blueprint.
The Blueprint for Maryland's Future provides the foundation needed to elevate every child to reach their full promise and potential by transforming Maryland's education system to a world-class model. The bold work of the Blueprint for Maryland's Future is organized into five distinct pillars. The pillars and key implementation priorities for each include:
Pillar 1: Early Childhood Education
Initiatives identified in Pillar 1 address full day Pre-K at no- or reduced-cost for more families, public-private Pre-K partnerships to expand options for families, expansion of wraparound services for students and families through Judy Centers and Patty Centers, increased funding for the Maryland Infants and Toddlers Program to support students with special needs, and more funding dedicated to elevating the quality of student experiences in early childhood education.
Pillar 2: High Quality and Diverse Teachers and Leaders
The Blueprint for Maryland's Future is elevating the stature of the teaching profession through the implementation of a career ladder, competitive salaries, including raising starting pay to $60,000, incentives for National Board Certified teachers up to $17,000, as well as raising expectations for teacher preparation, induction, and mentoring programs to attract and retain high-quality teachers.
Pillar 3: College and Career Readiness
The College and Career Readiness pillar sets a new College and Career Readiness (CCR) standard that prepares graduates for success in college and the workforce by ensuring they have the knowledge and skills to complete entry-level credit-bearing college courses and work in high-wage and high-demand industries. The Blueprint aims to have all students meet the CCR standard by the end of their 10th grade year, develops CCR-Support pathways to support students in meeting the standard, enables students to enter a Post-CCR pathway that builds on the student's strengths, develops a Career and Technical Education system that is aligned with industry's needs, and ensures that prekindergarten through 12th grade curriculum, standards, and assessments are all aligned with the new CCR standard.
Pillar 4: More Resources for all Students to be Successful
Pillar 4 initiatives focus on strengthening wraparound services through the expansion of community schools, establishing the Maryland Consortium on Coordinated Community Supports, targeting supports for students and families based on differentiated need, establishing a workgroup on English learners, and developing a funding formula based on a new measure of concentration of poverty.
Pillar 5: Governance and Accountability
The Governance and Accountability pillar focuses on ensuring successful implementation of the Blueprint. It creates Expert Review Teams to visit schools, understand implementation on the ground level, and share best practices in Maryland. The Governance and Accountability pillar also creates a new Accountability and Implementation Board to plan and monitor implementation of the Blueprint.
How is MSDE implementing the Blueprint?
In partnership with the Maryland State Board of Education, the Accountability and Implementation Board, and local education agencies, the Maryland State Department of Education is reimagining programs and initiatives in order to best implement the Blueprint and lead Maryland's educational system forward. The Maryland State Department of Education will continuously assess and improve upon its capacity to guide the future of Maryland education.
The Blueprint encompasses five pillars, each including key initiatives aimed at transforming the quality of education in Maryland, and narrowing and closing opportunity and achievement gaps.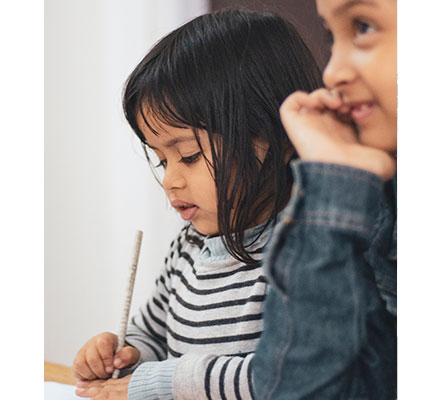 Support more families to access no cost Pre-K
Scale the impact of Patty & Judy Centers
Expand family options through public/private Pre-K partnerships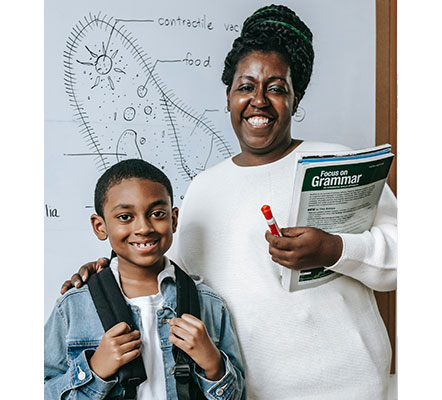 Increasing starting salary to minimum $60,000
New career ladder and incentives for National Board Certified Teachers up to $17,000
Raising expectations for teacher preparation and induction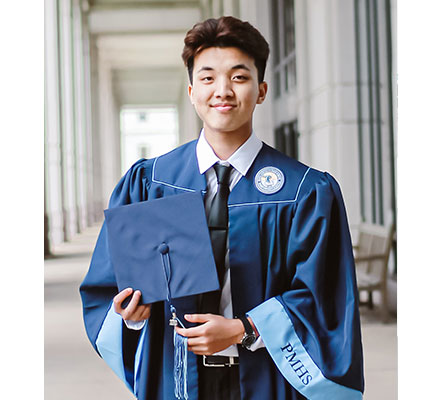 New college and career readiness standard by 10th grade
Aligned curriculum resources and assessments
College and career readiness and support pathways
Expanded career and technical education system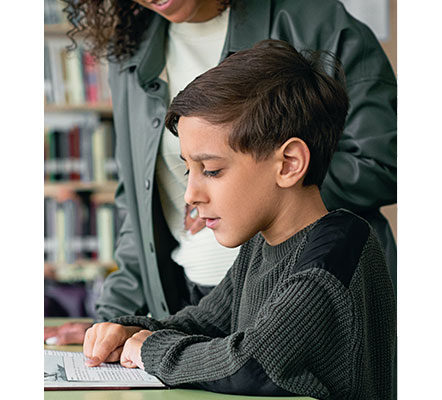 Community Schools and School based Health Centers expansion
Concentration of Poverty grants
Targeted supports for historically underserved students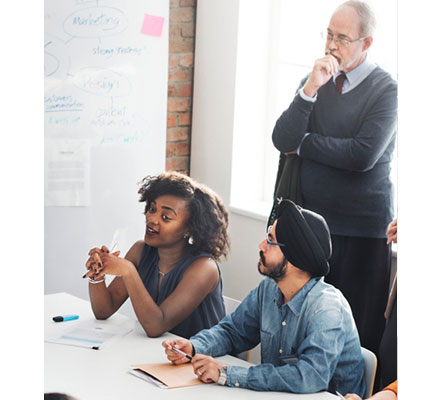 Expert Review Teams
Accountability and Implementation Board
Local education agency Implementation Plans
Maryland State Department of Education monitoring and technical assistance